Winter holidays in Prague will leave you with great memories whether you choose to explore Czech Christmas traditions or dive into the city's famous nightlife.
1/4
New Year's Eve
Celebrate New Year's Eve in Prague this year
Charles Bridge
Charles Bridge in winter
Czech cooking
The Czech traditional Christmas dinner caught your eye? Learn how to cook other typically Czech dishes at a special cooking class. Want to try? Order your own Czech cuisine cooking class.
Beer tour
What would any season in the Czech Republic be without beer? Join a beer tour across Prague to taste the best products of local microbreweries.Want to try? Order your own Prague beer tour.
Christmas time in Prague
During the Christmas holidays, Prague turns in to a magical place with decorated streets, historical monuments covered in snow and ever-present Christmas carols. The highlight of the season is, of course, the traditional Christmas market at Old Town Square, where you can admire this year's Christmas tree with a cup of mulled wine in your hand.

Czechs, unlike the English or Americans, give presents on Christmas Eve after a copious dinner of carp, schnitzel and potato salad, but a new trend is emerging - to have Christmas dinner in one of the stylish Prague restaurants by the Vltava river.
Source:zena.cz

After dinner, it is a tradition to attend a special midnight Christmas mass with a musical performance of the Czech Christmas Mass by Jakub Jan Ryba. Join the locals and enjoy Christmas like these beer-loving creatures.
New Year's Eve in Prague
When the tranquillity of Christmas passes by, it's time to get ready for New Year's Eve. The Czechs love to celebrate the upcoming year in their mountain cabins with a bunch of friends, the older ones like to buy tickets to special New Year's theatrical and musical performances and the others of course dive into the crazy nightlife of Dlouhá street and the Žižkov quarter in Prague. Clubs always arrange a special New Year's program (Czechs call New Year's Eve "Silvestr") and pubs are open until the morning.

Celebrating right in the streets of downtown Prague is also popular, but quite dangerous due to a number of fireworks in the hands of intoxicated celebrators. It is much better to find a nice elevated spot at Letná or Vyšehrad and observe the main fire show organized by the city from there.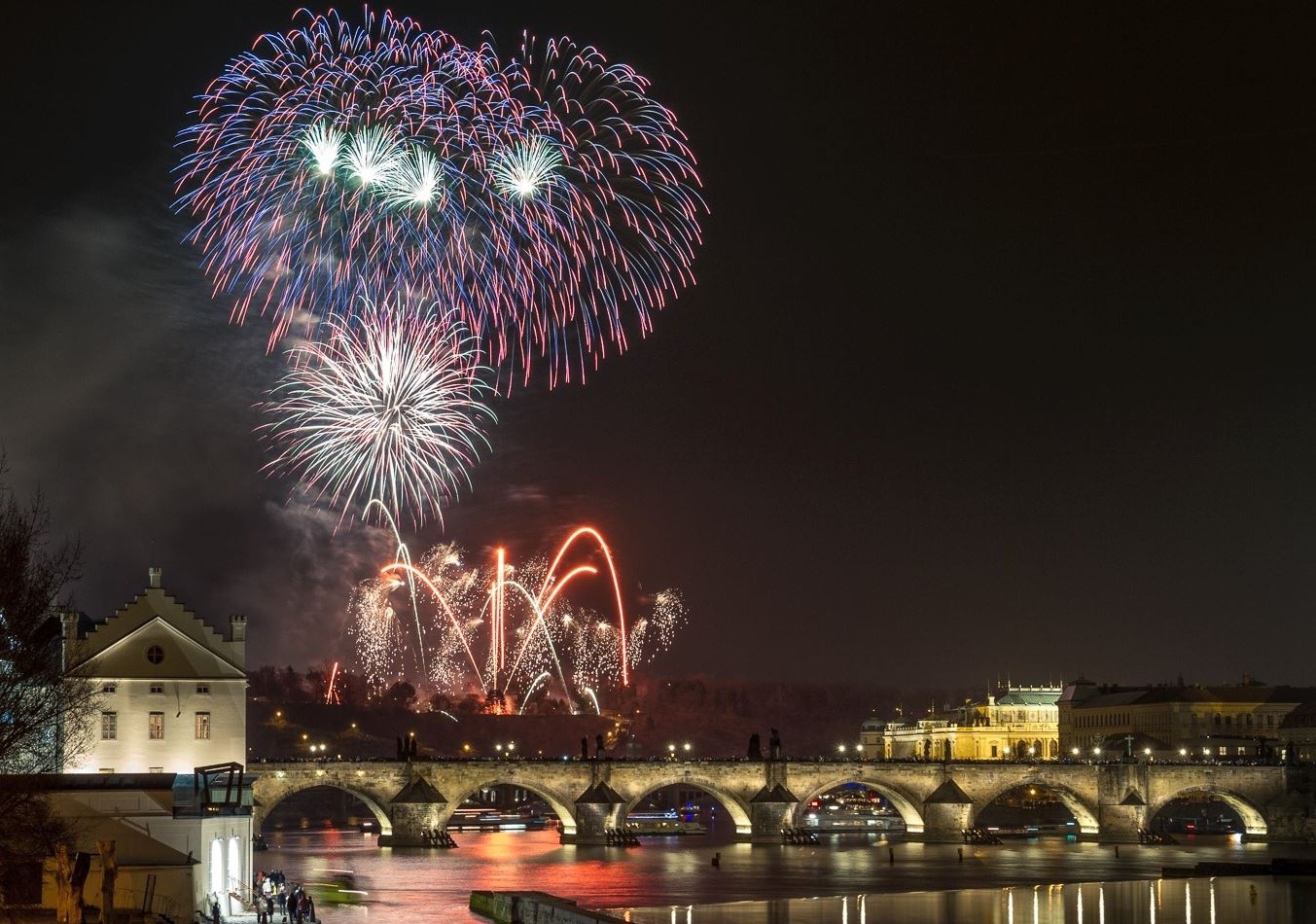 Source:www.turistika.cz

Looking for an original activity when in Prague during the Christmas holidays? Check out our selection of dining and winter experiences.